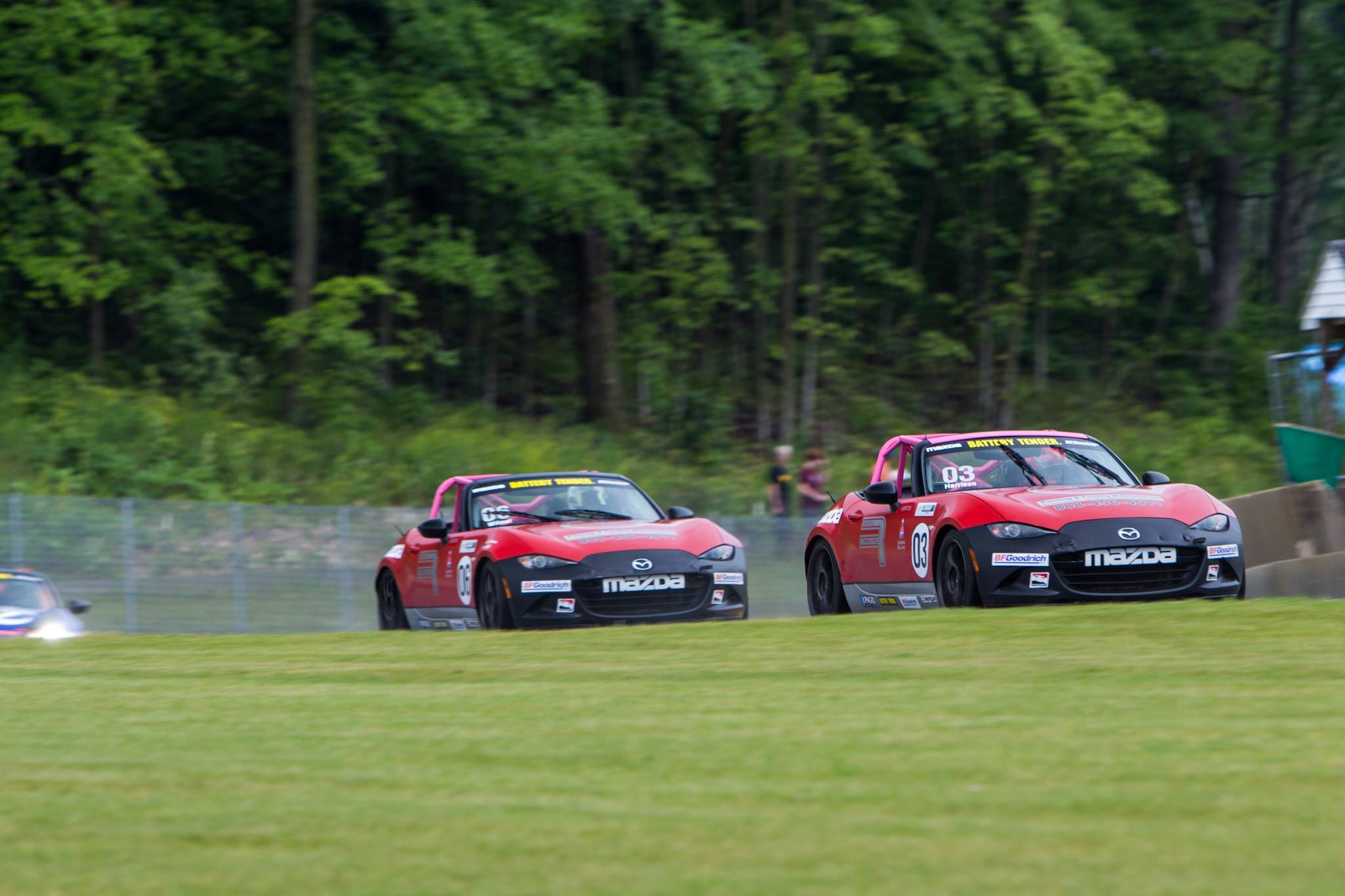 Best ever finish!
I had my best ever finish in MX-5 Cup in Race 1 at Road America!! With an 8th place finish. 8th place may not mean much to you but it means a ton to me! The Top 10 were separated by 1 second! How awesome is that?!
practice & qualifying
But lets start from the beginning. We had tested at Road America that previous month and dialed the cars in so we were ready this time around but.... it rained every time we got on track during testing on Thursday. We ended up qualifying in the rain and that put myself and Patrick in P14 and P15. We were starting right beside each other, which I thought was pretty cool.
race 1
It was stressful to say the least! I didn't make a lot of moves in the beginning of the race, I maintained my line and position and watched the other drivers fall off due to errors on track. Towards the end of the race, i turned it up a notch and went after it earning myself a P8. My mom and step dad came up to watch me race that weekend so I was glad to have them there to celebrate with. We also had my dad's pilot with us and he even stepped in to spot for me at T6, T7 and T8. Sadly, Patrick was right behind me in P9 and yet again had ANOTHER engine issue. He had to be towed in on the last lap. He just can't catch a break..
race 2
It was just as stressful. I started P12 but didn't have my teammate with me this time. We still pulled off a Top 15, although I know I could of done better.. Racing is a mental game as much as it is physical. I was so worried about losing my P12 that I wasn't performing at my absolute best...Our car was a Top 8 contender. But the plus side to all of this is I pulled my car into our trailer with no issues or massive body damage. What's even more interesting is i'm still running with the same motor i started with LAST YEAR at Mazda Raceway Laguna Seca. She's running strong with almost 400 orginial race miles :)