2nd place podium finish for Harrison and Cemo at Laguna Seca.
Harrison and Cemo once again had a podium finish but this time it was at WeatherTech Raceway Laguna Seca. Cemo qualified the #43 Prestige Performance/Wayne Taylor Racing P5 in class. After starting the race, heading towards the mandatory pit stop, Cemo brought the car into the driver change in P3. Harrison jumped in and charged towards the front, closing a 40sec gap between P3 and P1. The last two laps of Race 1 ended with Harrison settling for a P2 finish but crossing the finish line .145 behind the P1.
Race 2 Harrison started the race on Pole and P9 overall. Charging up to the front building a 15sec gap to P2, setting the fastest lap in class and circuit. Unfortunately, the car went into limp mode after noticing an issue with the gearbox. We came into pit lane and had to call it quits, leaving the ladies with a DNF score and falling behind in the points standing. Still second in the championship, the ladies prep for Spain where they will have one more chance to try and secure the US Championship.
Double Podium for Harrison and Cemo at VIR.
Virginia International Raceway was full of highs and lows. Mostly highs as Harrison and Cemo brought home third and second place finishes. Weather was sunny and humid, hitting mid 90s during practice days and dropped to 70s cloudy and wet on Saturday for Race 1. Harrison Qualified P3 in the wet, qualifying 2 was canceled due to a red flag and Race 2 being set by points, putting Cemo in P2. After a stressful race with mixed conditions, Harrison and Cemo bring the car home third in Race 1.
Race 2, Cemo had a great start putting the car first in class for most of her stint. Cemo brought the #43 into driver change in second place, ready to place Harrison into the car. Due to a drive by past the pit box, the crew and Harrison run to the car and leave pit lane 35 seconds late which drops the team back into 4th. Harrison then charges back to the front and puts the team into 2nd place. Securing much needed points for the U.S. Championship.
2nd place podium finish at Road America for Harrison and Cemo.
Race 2 at Road America ended with success as Stephanie Cemo started from P5 and charged into P4 before handing the car over to Harrison. After the driver change, the #43 Wayne Taylor Racing/Prestige Performance Lamborghini made it's way up to P1 in class and 9th overall. Towards the end of the race, Harrison had to take a trip down pit lane for a drive through penalty due to something out of her control, which caused her to fall back to 4th in class. With only 12 minutes left in the race, Harrison charged back up to 2nd in class with the leader in sight. This 2nd place finish places Harrison and Cemo second in points for the US Championship heading to Virginia International Raceway.
Harrison sets track record at Road America in LB Cup.
During the first qualifying session at Road America for rounds 6 & 7, Ashton set the track record for LB Cup with a 2:08.08 putting the #43 Wayne Taylor Racing/Prestige Perforance Lamborghini P1 in class and securing Ashton Harrison her third pole position of the year. This track record also makes Ashton the first female to set an LB Cup track record at Road America.
Harrison and Cemo podium at Watkins Glen International.
Rounds 3-4 at WGI were filled with highs and lows but in the end, Harrison and her co-driver Stephanie Cemo came out with two 2nd place finishes. Harrison put the car on Pole for Race 1 and Cemo placed the car in P3 for Race 2.
Harrison started Race 1 and kept a strong lead, giving the car to Stephanie half way. Cemo held the car in 1st place until a full course yellow, being passed by second in class on the last lap. The Wayne Taylor Racing/Prestige Performace Harrison Contracting Lamborghini led 48 minutes of the 50 minute race.
Cemo started Race 2 and held a strong lead on P4 before being caught in a tangle with a competing car in class, bringing the car into pit-lane for a driver change in P5. Harrison charged up front, passing all her competing LB Cup competitors and the drivers in AM and PRO-AM categories. She brought the car home P2 in class. A few more laps and it would have been Harrison and Cemo's first win of the season as Harrison was three seconds faster than the winner of LB Cup.
The all-female team is now in 2nd place in the championship run for 2019.
Harrison sets track record at Barber Motorsports Park in LB Cup.
With a lap of 1:29.872, Harrison sets the track record in the LB Cup class with Lamborghini Super Trofeo. This was Harrison's first ever qualifying session with Lamborghini. The overall track record with Lamborghini ST is 1:23.697 which was set by a driver in the PRO Class. Harrison is the first female to have set a record with Lamborghini ST in the LB Cup class at BMP.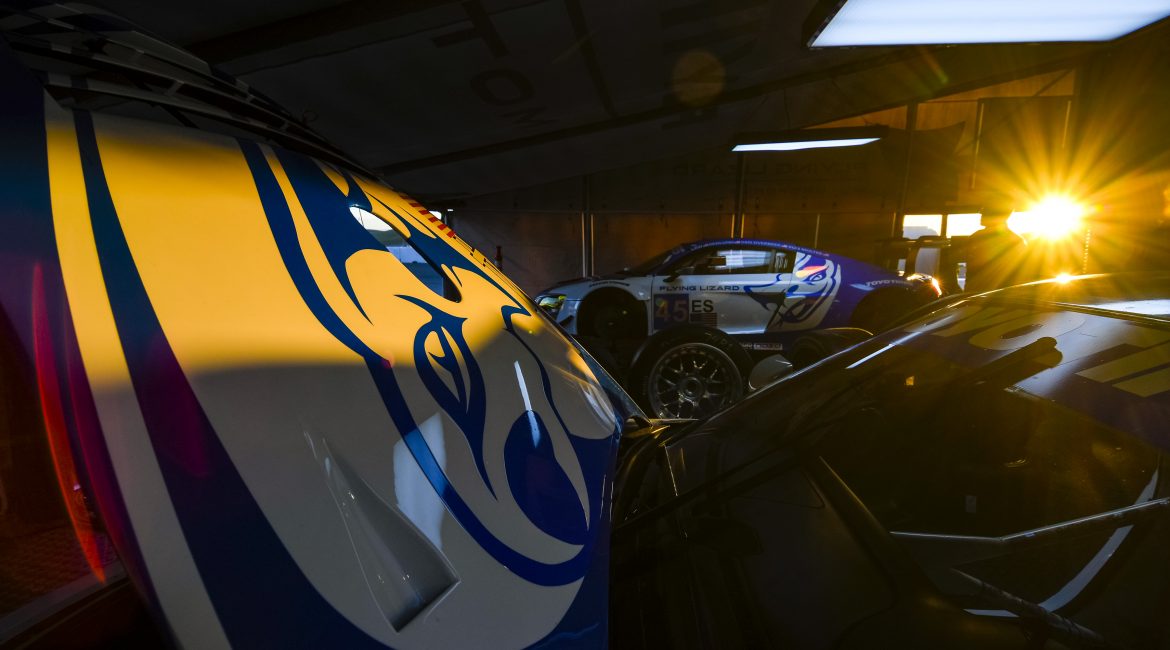 Harrison joins Flying Lizard Motorsports for the 25 Hours of Thunderhill!
You read that right! I'm joining FLM to close out my 2018 racing season. I'm super excited to be making this step into the Audi R8 GT4. You can find more information at their website!
Lizardms.com
Lead Instructor at Primal Racing!
Excited to announce my new role with Primal Racing at Atlanta Motorsports Park as a Lead Instructor.
Primal Racing is an official racing school accredited by Radical Sportscars. We create the racers of tomorrow by combining the best traditions of yesterday with the latest innovations of today.
Leveraging the power and performance of the Radical SR1 we offer a fresh perspective on driver training designed to nurture fully rounded racers – both technically and mentally - from the inside out.
We provide expert training for racing enthusiasts of all skill levels - from complete novice to intermediate and beyond.
For more information, visit Primal.Racing.com
Ashton Harrison and Sarah Montgomery Pursuing TCR Opportunities
The co-drivers are seeking sponsors for the IMSA Continental Tire Series
Check out the blog to read more!
Partnered with Just Track It!
You read that right! I have partnered with Just Track It as their Professional Driving Instructor for 2018. I'm here to help you find that little bit of time you've left on the table and help boost that confidence through some of the fastest corners in the South East. Just Track It offered several South East track days at an awesome price!
For more information on Just Track It or to hire me as your instructor, contact me at ashharrison15@gmail.com!
Thank you to Villa Rica News & Views for allowing me to be apart of a great magazine. Villa Rica News & Views goes out monthly to the residents in Villa Rica, Ga. I've lived in Villa Rica for 21 years and can't imagine wanting to live anywhere else.
I'm also very lucky to have my #1 sponsor located in Villa Rica as well. Harrison Contracting has made Villa Rica their home for the main office for the past 10 years. They also have an office in Tampa, Florida.
Best part about living in Villa Rica? I'm 90 minutes from Atlanta Motorsports Park, Road Atlanta and Barber Motorsports Park. You can read the article here!
Interview with Track Worthy at Rounds 7 & 8 at Canadian Tire Motorsports Park in the 2016 Racing Season
Joining Sick Sideways for The NASA 25 Hours of Thunderhill!
Excited to announce I will be joining Sick Sideways in The NASA 25 Hours of Thunderhill in Willow, California on December 1-3! This will be my first ever 25 Hour race and I'm super stoked!
Remember to 'LIKE' my social media links to keep up with the race weekends and to watch In-car videos!